Features of the Osaka Heavy Ion Therapy Center
Osaka Heavy Ion Therapy Center provides the state-of-the-art cancer treatment with Japanese world-class technologies such as the compact heavy ion accelerator and high-speed and high-precision scanning irradiation system.
In addition, we provide patient-friendly cancer treatment at the facilities, adopting a universal design according to the policy of security and safety.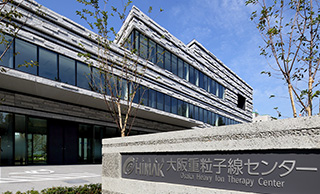 1

Our center is the first heavy ion therapy facility in Osaka, and we conduct treatments with the latest scanning irradiation technologies in all the three treatment rooms.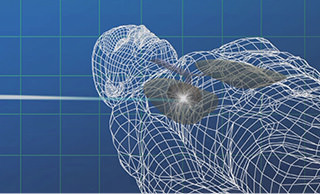 2

By adopting a real-time image gating irradiation system, even targets in motion due to patient respiration can be precisely treated with heavy ion beams.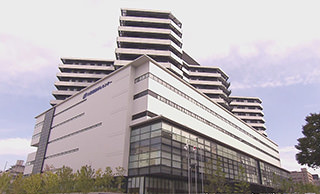 3

We can provide comprehensive cancer care in cooperation with the adjacent Osaka International Cancer Institute.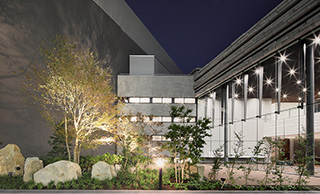 4

Osaka Heavy Ion Therapy Center is located in the center of Osaka with convenient access to good hotels, the international airport and transportation. This enables patients to continue with their work and personal lives.
Principle
We will provide safe and secure medical care with the mindset of the cancer patient and their family.
Administration policy
All staff members aim for patient-centered medical care with the heart of hospitality. In addition, we provide high quality medical care with safety and security.